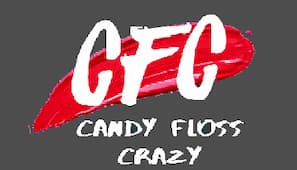 Spanish Desserts


We have a range of dessert options from around the world. Belgian Waffles, French Crepes and more.

Churros from Spain are one of our most popular offerings, so we decided to take a look at what other unique offerings the Iberian peninsular offer us.
In Today's Instagram Generation, Everything You Do Will Be All Over The Web, It hasn't just got to be good, it has to look good too.



Churros And Chocolate


Still one of our most requested dessert, the long star edged Spanish 'donut'. Crispy goodness allegedly invented by Spanish Shepherds, though some claim it was brought over from China.

Dusted in cinnamon or sugar, or injected with a range of fillings. Hot chocolate makes a great complement to churros for any event.

Check out our Churros Hire.

Crema Catalana


Or Catalan Cream, is the Iberian version of the French Creme Brulee.

A burnt sugar crust with delicate creamy custard underneath.

Traditionally Spaniards would create a spiral shape in the top with a heated iron.

Image Courtesy Of Tamorlan
Creative Commons Attribution 3.0

Bunuelos de Viento


A melt in your mouth fritter. Lightly fried egg and flour dough, round and dusted with powdered sugar or filled with pastry cream, egg custard or marmalade for a versatile treat.

Image By Baptiste Pons from Gandia / Burjassot, País Valencià, Spain - bunyol de carabassa, CC BY 2.0



Pantxineta


Hailing from the Basque homeland, a simple dessert of pastry creamsandwiched between puff pastry sheets and covered in chopped almonds, hazelnuts and sugar.

Image Courtesy Of Tamorlan
Creative Commons Attribution 3.0


Goxua


The Italians have tiramisu, the Basques have Goxua.

A creamy layered dessert with liquor soaked lady fingers. A layer of cream custard, and a burnt sugar crispy topping, or caramel sauce.

Flickr CC2.0

This Entire Site Copyright © 2006 - 2020 Of Emmerson E. Moody & Jason A.R. Moody