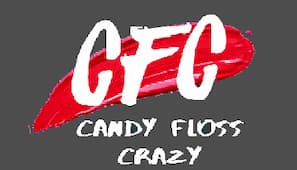 Rustic Themed Bars For Hire


Our rustic bars were designed to give a new feel to some of our wedding and events services. Available in various sizes and with a number of differently themed front panels to match your event.


Full Sized Rustic Bar


Our largest bar unit, designed for corporate events and weddings, this provides plenty of space for catering and drinks services. Here it was decorated for a special theme, but it can be customised for your requirements.


In Today's Instagram Generation, The Food Has To Look Good, As Well As Taste Good. Everything You Do Will Be All Over The Web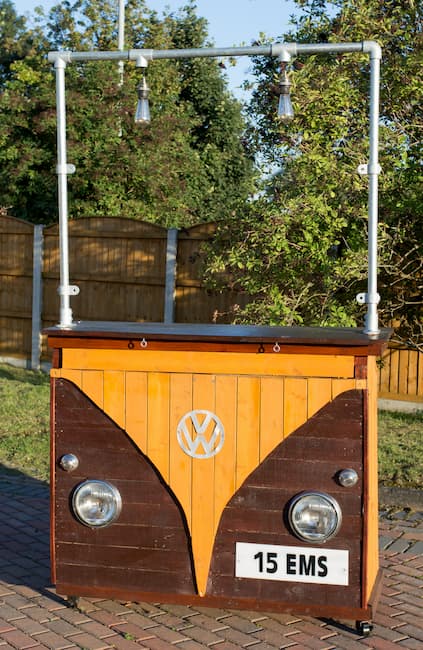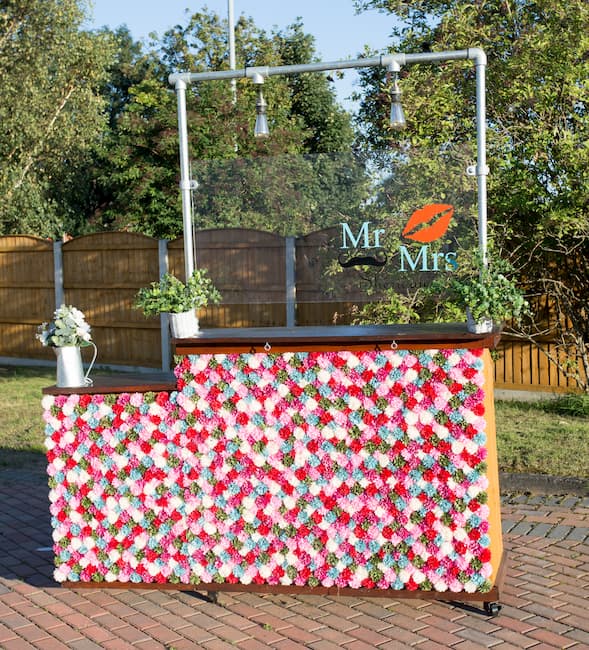 VW Rustic Bar


For all you VW fans out there, this cute little bar fits in with your passion, taking the iconic 'splitty' for its inspiration.
Plain Small Rustic Bar


The small bar unit, customised for a hot chocolate event. The bar has plenty of room for customised panels with corporate branding, or for a wedding to add the happy couples initials.
Flower Wall Rustic Bar


Brightly coloured flowers cover the full bar front, ideal if you need a splash of colour to brighten up your room. This can also have the clear panel branded up, or removed, and even a clear branded panel in front of the flowers.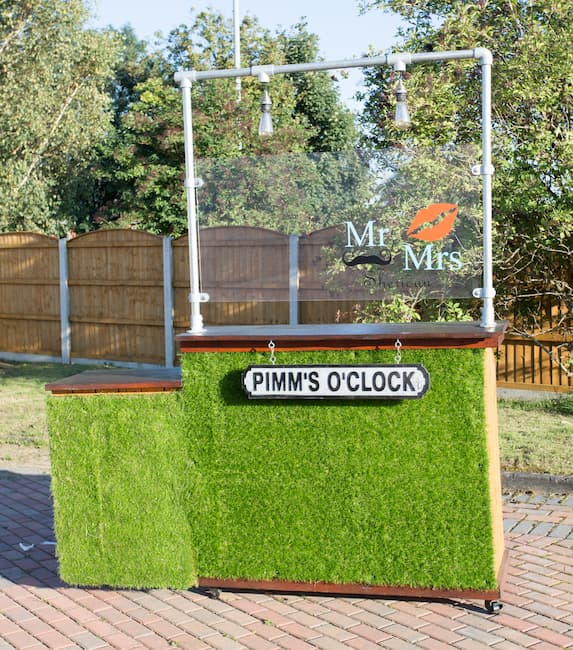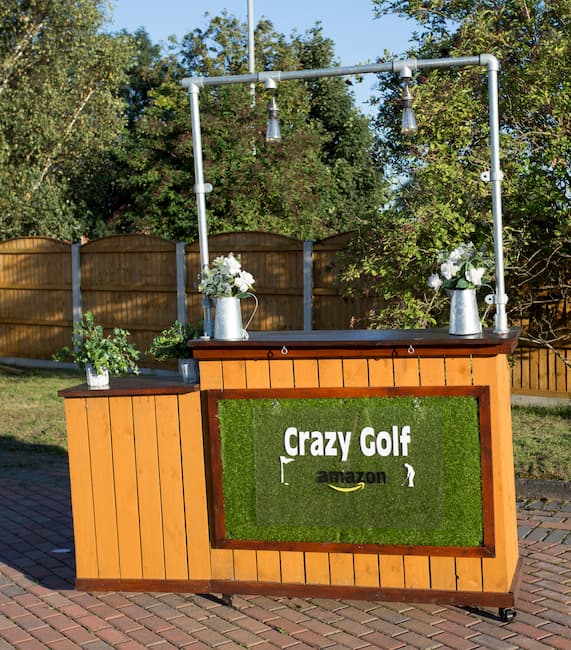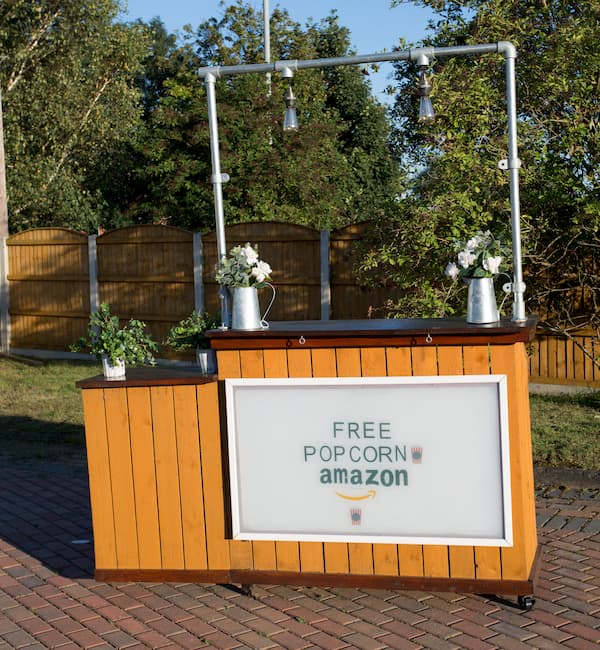 Full Grass Fronted Rustic Bar


Our grass fronted bars are still one of the most popular, this one has the full front in grass, again with personalisation options on either the removable panel or an additional clear panel in front of the grass.
Light Up Rustic Bar


For darker rooms or venues this bar has a multicoloured light up front panel. It can be switched to one of a dozen colours, or it can pulse in time to the music. Yeh baby!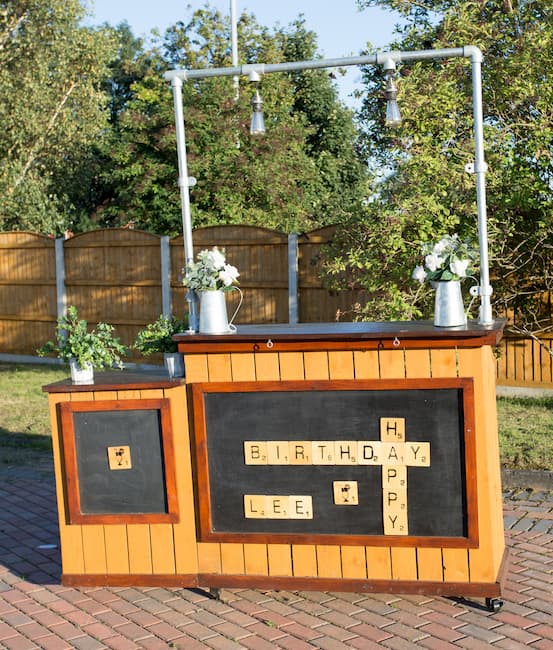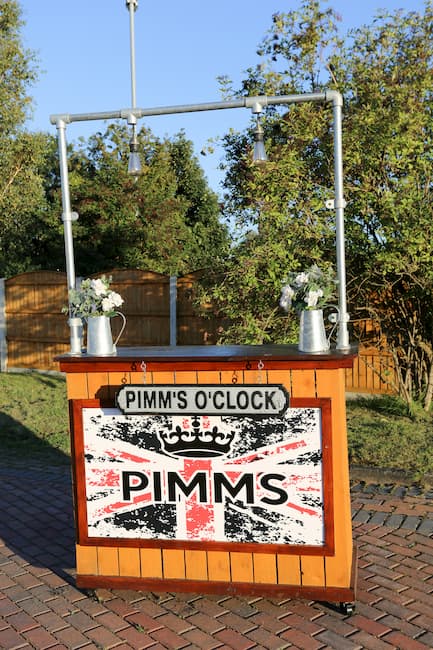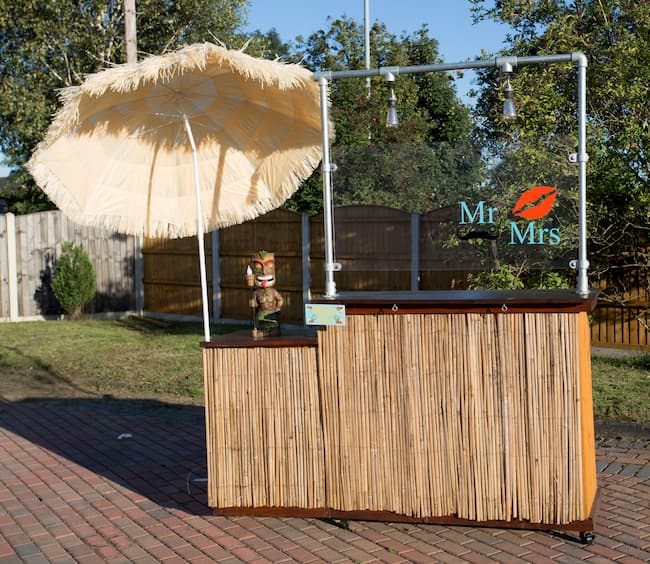 Scrabble / Chalkboard Fronted Rustic Bar


A dual purpose bar this one, the front panels are suitable to be decorated with chalk, or you can use our giant Scrabble tiles to create a custom message.
Rustic Pimms Bar


Easily the most popular summer drink, Pimms is firmly a British institution. A nice simple bar, perfect for those long hot summer events.
Rustic Tiki Bar


Need a touch of the island life? A little tiki bar makes a great centrepiece, with our little tiki man, giant sunshade and bamboo front, cocktails anyone?
This Entire Site Copyright © 2006 - 2020 Of Emmerson E. Moody & Jason A.R. Moody