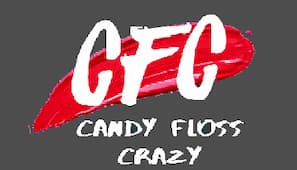 Rules For Crazy Golf

Mini golf is a simple game, hit the ball into the hole, the lowest score over the 9 or 18 holes wins. But there are obviously rules to follow, not many and quite simple, but most people don't know them so we will lay the basic rules out here.


The Main Rules

1 All holes must be played in the correct order.

2 There is an 8 shot limit per hole.

3 If the ball exits the course it must be replaced where it left with a 1 stroke penalty.

4 You are not allowed to move the obstacles.

5 If the ball ends up against an edge or obstacle it may be moved 1 club head length.

6 Standard is a limit of 4 players

7 The lowest score wins

Obviously there are more in depth rules for official competitions etc, but these are standard rules for fun games.

Check out our crazy golf hire page.



"Our Mission Is To Save You From Boring Food, photobooths in boxes and scruffy fairground rides"
In Today's Instagram Generation, Everything Has To Look As Good As It Performs. Everything You Do Will Be All Over The Web
This Entire Site Copyright © 2006 - 2020 Of Emmerson E. Moody & Jason A.R. Moody