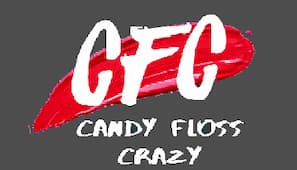 Branded Catering Services For Weddings And Events

Remember the power of social media, everything you do is on the net, 5 minutes after you do it.


We offer a complete branding service for all of our carts, and many of the consumables. You can promote your brand with everything from branded candy floss, to actual full colour printing on the foam of your coffee!

For high volume corporate use we use commercial printers and can provide a quote accordingly.

For private parties and weddings upto 150 guests we have our own in house printing and cutting systems and offer a free personalisation package for you.

We also offer a branding service for our crazy golf hire. Check it out...

Custom Ice Cream Drip Catchers

Everyone loves ice cream. Everyone hates it running down their hands on a hot day.

We have the answer, disposable drip catchers to stop those pesky drips in their tracks. What's even better is the fact that we can custom print your catcher. Plenty of room for a sales message if its a business event, or we can add details of a lucky couple on their wedding day.

Of course we can also brand tubs if you want to include those on your event.


Giving Coffee Some Of The Branded Love

Coffee is one of the office favourites. Indeed without caffeine we reckon we would only carry out half as many events.

If you have one of our quirky little coffee carts aoming to your event check this out. A custom foam printer. Your logo, sales message, picture, anything you want printed on the foam in your cup.

If you want something a little less ethereal we can do the usual printed coffee clutch or cup. Because we have our own specialised branding systems we can offer these in low quantities for weddings and parties, not just for the big boys of the corporate world.
Custom Candy Floss

We can add your logo or names to our candy floss. We don't mean to the bag or the tub, we mean the actual floss itself. Just think of the social media live if your guests are walking about with your logo on their candy floss, something they are sure to photograph.


Branded Chestnut Bags

One of our most popular winter lines, hot roast chestnuts. Now we offer short run custom branding of the greaseproof bags they are served in. We can also brand slightly larger versions for churros or doughnuts.

Branded Hot Dog Rolls

We kid you not! Thanks to the miracle of modern technology and a very hot branding iron (think John Wayne and a herd of steers), we can brand you hot dog roll with your logo.

Of course our guests tend to eat our delicious gourmet dogs, so you might want a logo that lasts a bit longer, in which case we can print the hot dog sleeves or the napkins.

Branded Crepe Cones



One of our most popular desserts, French crepes now have the option of fully branded cones. You can have any combination of text and graphics in full colour.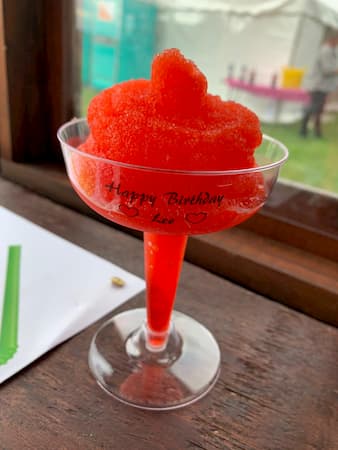 Napkins Personalisation

Napkins can be supplied personalised with corporate logo's, sales messages or with the happy couples names for a wedding.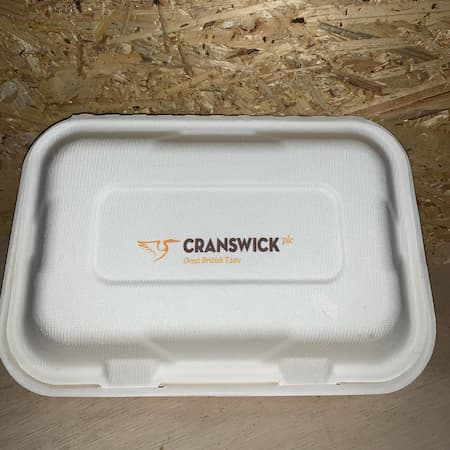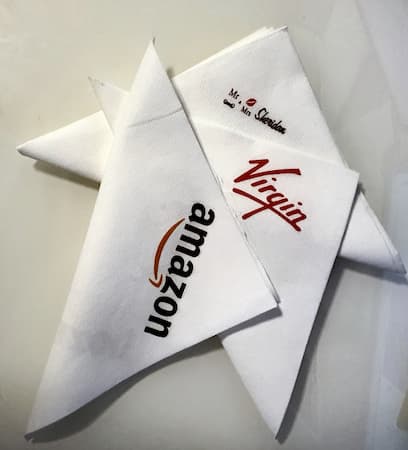 Branded Cocktail Glasses

Although they only offer a small branding area, its still enough to add the happy couples names, corporate slogan or a birthday message.
Branded Jacket Potato Boxes

Add the finishing touch, branded with your logo or sales message. Our boxes are made from corn starch so they are fully compostable and fit right in with our environmental principles.
F.A.Q.

HOW MUCH DOES BRANDING COST;
For high volume corporate branding there is a cost to be added, for weddings and parties we currently offer a free package.

HOW LONG IN FRONT DO WE NEED TO ORDER CUSTOM BRANDING;
For high volume corporate use lead time can be upto 3 weeks. For weddings we offer an in house service that can be provided within a few days.

CAN WE HAVE CUSTOM COLOURED FLOWERS ON A CART;
That is possible depending on your exact requirements.
This Entire Site Copyright © 2006 - 2021 Of Emmerson E. Moody & Jason A.R. Moody